~ Human Design Readings ~
       Human Design is a multidisciplinary approach to understanding your aura mechanics. Founded by Ra Uru Hu in 1992, it incorporates ancient & modern sciences, such as The Chinese I Ching, Astrology, The Jewish Kabbalah, The Hindu-Brahmin Chakra System, Psychology and Quantum Physics. 
               This approach is a gateway to a deeper state of inner-awareness. It offers profound insight into your psychology, along with strategies and techniques for making correct decisions ~ leading to a life of more ease and fulfillment. 
       Through understanding your Design, you will discover what makes you different from everyone else. And no; It is not a belief system. You are not required to believe in anything except for what is true for YOU!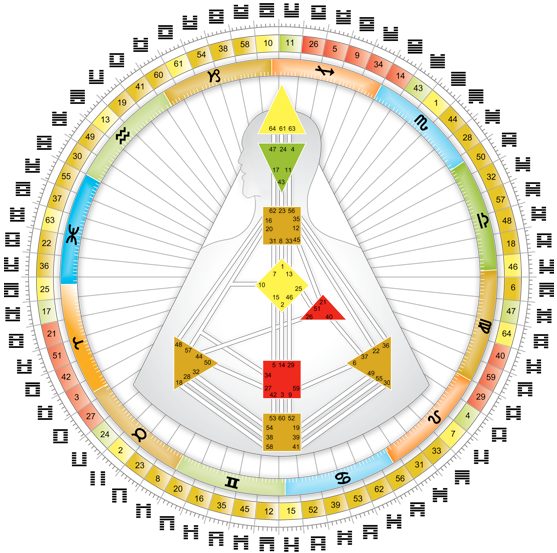 Human Design Template $33
In this offering, you will receive a template of all the information in your human design chart. Through many years of research, Auzar breaks down all the different aspects of your design through written form. Being about 16-18 pages long, your template will include detailed descriptions of your aura type, strategy, inner-authority, profile, definition, incarnation cross, and the power of your open / closed centers. This offering is highly recommended for anyone who can absorb information like reading a book.
1:1 Session + Template $99
With this offering, you will receive your full human design template, along with a live 1:1 session with Auzar. The template contains 16-18 pages of detailed information, while the live session can go up to an hour and a half. Auzar's ability to clearly channel, and mix her knowledge of human design leaves you with a satisfying understanding of your aura mechanics, and how you are best designed to function in this world. This session creates space for deeper conversation and to have all your questions answered. You can trust that you will uncover a profound sense of knowing from within, as well as a potent feeling of empowerment.
You are seeking a deeper understanding of yourself, and your divine placement in the world.
You would like to make decisions that are most aligned for you, and your soul's purpose.
You are ready to let go of the conditioning stored in your mind and body.
You would like to live a life of more ease and grace.
You would like to understand why it is hard for you to manifest.
You are ready to utilize your energies in the most intentional and efficient way.
You would simply like to learn about your Human Design. (:
"After receiving my first human design reading from Auzar, I began to gain much needed clarity on how my unique energy system operates optimally! Auzar's reading was thorough, yet not overwhelming (which I've found many can be), and helped me to see logically how my system works as well as gave me tips on how to move through life in alignment. I received a second, more thorough, reading from Auzar months later. This second reading deepened everything I had learned before, and required me to take a look at some things I had been avoiding. Since these two readings, I feel clearer on what is in alignment for me and what isn't, I also feel a strength in speaking confidently and truthfully more than ever before. Auzar is a pleasure to work with, very attentive, intuitive, and spacious. If you are desiring to understand how your unique energy system functions best, I strongly suggest receiving a Human Design reading from Auzar."
"The human design advice Auzar has shared with me has enabled me to understand myself in a brand new and enlightening way. I have all open upper centers and heightened awareness which led to massive confusion and ungroundedness before I understood I am not meant to work like everyone else. Every single person has a different energetic makeup and understanding one's human design means the difference between a life of delusion, and a life of incomprehensible bliss and understanding."
"I'm blown away by my human design reading with Auz. She touched on aspects of me that I have not found through any other modality that I've ever discovered. My immediate deep appreciation was actually for her ability to take the time to connect to me before diving into the reading. She was able to build that trust and find a place of resonance with me and that is ultimately what allows me to receive the information. I could feel her passion through the way she would nerd out on what we were discussing. I would go to Auz for legitimate life advice based on her level of understanding and wisdom. It's not even a question."
Auzar has always been a shining member of my community. Practicing yoga and mindfulness, she's set a standard for mindful living. When I heard she was doing human design readings, I had to see what this was about. She proceeded to send me a packet consisting of my chart with a voice memo that guided me through it. Auzar has a special way of seeing energy, everyone is their own galaxy filled with wonder. Her readings tapped into my uniqueness, diving into what I need from people as well as what I need from myself. I think people second guess themselves a lot, but Auzar is one to set us back onto the path. As far as human design integration goes, it's one thing to know something, but it's another thing to put it into practice. Though not difficult to see, letting go of negative attachments is something this packet aids me in. It taps me back into who I am, and regrounds me as an infinite being.